Return
REF. 1062 - LA BARONIA DE RIALB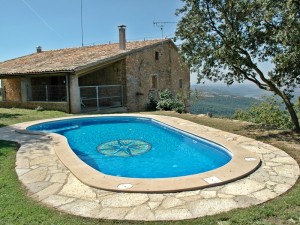 ref:1062
12-18













Type
Detached house, Masia and Rural house
Location
Lleida - Pallerols de Rialb
Prices
from 25,0€

PRICES (12 TO 22 PEOPLE)
Prices 12 people:
Weekend: 644€
Week in July, September and Christmas: 1.838 €
Week August: 2.100 €
Week Rest of the year: 1.607€
CHECK PRICES OF THE NEXT HOUSE TO EXPAND CAPACITY
ACTIVITIES:
• Area to enjoy looking for mushrooms
• Adventure sports: Canyoning, canoeing...
• Castles Route: guided visits to the castles of Montsonís, Montclar, Florejacs, les Sitges
• Romanesque Route of 24 churches throughout the area
• The proximity to Andorra can enjoy the activities offered by this small country
• Bathe in the River
• Via Ferrata in Oliana: a famous road for the views over the marsh
• Crow Route in Peramola
• Segre River Park in Ponts
• Hiking
Equipment:
Pets allowed, Barbecue, Heating, Kitchen, Garden, Fireplace, Pool, Washing machine, Dishwasher, Home linen, TV, Terrace and Wifi
The house is located near Ponts, which is one of the natural largest and least populated region of La Noguera, in the middle of nature with and ancient history. Enjoy a privileged panoramic: From Montserrat to Montsec, with the regions of La Noguera, La Segarra and Lleida at their feet. The environment is also a virgin place, where you can see various animals: deer, roe deer, foxes, wild boars, various reptiles and a variety of birds and small mammals.
In the house, large and distributed on two floors, we find the main dining room with fireplace and a main kitchen also with a fireplace (with wooden bench called "Grandparents bench" next to) six bedrooms and three bathrooms (one with bath) and there is a kitchen assistant and another smaller room with a fireplace as well.
Furthermore, the house has a large porch surrounded by a fence that is ideal for dining summer and corner game for children.
It is equipped with sheets and towels, central heating electric, TV, oven-microwave, dishwasher and washing machine.
The house can expand his capacity with 2 places.
The house has a large outdoor space with a large garden divided into different zones, including barbecue; the pool equipped with deck chairs, tables and chairs; and a large recreational space.
There is also the possibility of expanding the number of places on the farm with another accommodation with a capacity of six people (in total, can reach a maximum capacity of 22 people with extra beds). This property has 3 bedrooms, 2 bathrooms and a loft where we find the living room and kitchen. It is also equipped with electric heating, TV, fridge, oven and microwave.
HUTL-000 097
You may also be interested: