Return
CAL XECO - MONTSONÍS (La Noguera)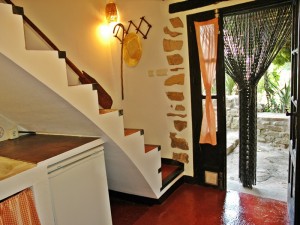 ref:1059
2-2








Type
Townhouse and Rural house
Location
Lleida Noguera - Lleida - Montsonis
Prices
from 30,0€

A place of peace
PRICES (2 PEOPLE)
Weekend: 155 €
Stay 1 night: 95 €
Week HS: 460 €
Week LS: 390 €

HS: August and rest of the year
LS: May, june, july and september


ACTIVITIES:
• should visit the Castle of Montsonís
• Route of Lleida Castles: castles complete the route by visiting the castles of Montclar Pallargues Florejacs Vicfred, Arbeca and Mur
• Guided bird
• Space wildlife viewing nearby (amphibians , birds ...)
• scenic routes in the area: Vilanova Meià, Alos de Balaguer ...
• Walks around Montsonís and visit the Monastery of Salgar and its caves
• Enjoying the markets and fairs in the area: Fair Melon and the pig slaughter in Artesa de Segre, Agramuntnougat Fair Fair Partridge in Vilanova de Meià ...
• Route Medieval Balaguer
• Visit the Iberian remains in Antona
• Trekking to the Mu Gorge
Equipment:
Pets allowed, Heating, Kitchen, Home linen, TV, Terrace, Wifi and VISA-Mastercard
Cal Xeco is an ideal home for two people, small, cozy, with magnificent views. Located at the foot of Castle Square Montsonís medieval village located in the region of La Noguera.
The house is on two floors: The first floor features the living room and a small kitchen with access to the terrace of 15 m2 with garden table and chairs. On the second floor, a room with a double bed, a bathroom and a covered patio with table and chairs which also has access to the street, at the foot of the Castle Square.
It is equipped with sheets and towels, central heating, TV, microwave and all necessary cooking utensils.
PRIOR TO BOOKING:
Possibility to order breakfast, lunch and / or dinner. It can consume space tasting "Shop Montsonís" or we bring them to the house.
PL 000 106
You may also be interested: