Return
Castles and astronomy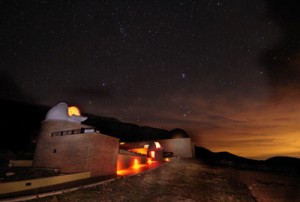 ref:1050
20-45

Location
Lleida Pallars Jussà - Montsonís
Prices
from 8,9€

Print gift
Under the stars
Montsec Valley and Ager are an area called the "Black Hole of Catalonia" because the place is less light pollution throughout the territory. This makes it the best place for watching the stars .
Visitor Center Observation of the Universe (COU) will discover the fascinating world of astronomy, enjoying the pleasure of contemplating the sky and discover the universe and the cosmos, familiar with the objects contained move, discover the past of the Earth and the events that took place in the past.

It can be combined with Route "Castles of Lleida: A Journey to the Past", and enjoyed a day of very different sensations offered by the castles, transporting us to the past and going into the history of the walls .
Audience that is addressed:
Suitable for all ages.
You may also be interested: