Return
School activity: Astronomy from castles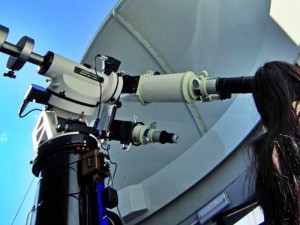 ref:1038
Location
Lleida Pallars Jussà - Montsonís
Prices
from 10,5€

Sky observation over time
Start a castle visitor activity to choose depending on route and where children feel that dreams come true!. Children know castles, warriors, soldiers, kings, princesses, dragons ... the books tell many stories and legends, but know that there are real castles?. This tour will make them aware of how it really a castle, how they lived, what they had weapons to defend themselves, how to cook and what to eat, how to wash clothes, and were protected from the cold ... and watched as the sky looking for signs!
Once the visit will be transferred to the Observation Centre of the Universe is located in the town of Ager. Observation Center of the Universe (COU) brings us closer to the exciting world of science and discovery environment Montsec. Taking advantage of the unique characteristics of a serving cell for the observation of the universe in an integrated environment that allows to determine the evolution of the Earth from the geology of the mountain.
DURATION:
1 day
AVAILABLE DATES:
Course 2018-19
PROFILE:
Recommended for children kindergarten, primary and secondary, and adapted to each age level and content vocabulary.
- Guided tour of the castle chosen
- Guided tour of the cou (Observation Centre of the Universe)
You may also be interested: