Return
School activity: bird activity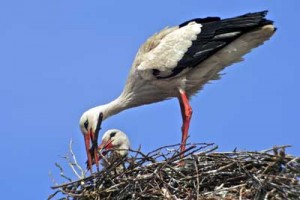 ref:1037
Activity to enjoy nature
Location:
Lleida Noguera - Montsonis
Contact

The activity "Wings over Montsec" is an educational tool and playful birds around the world .... we enter the unknown world and we feel its very attracted to them.
A first theoretical approach using audiovisual games, will introduce us to the basics of bird identification. Learn to distinguish the feathers, their silhouettes, songs ... The activity is so interesting that we can not help but feel the desire to learn and observe. It's time to leave the field observation. Of course our best allies are the binoculars ... Try that at the end we are able to recognize some of the birds included best-known ... all will try it!
EQUIPMENT NEEDED:
Hat or cap, shoes and appropriate clothing for short walks and binoculars (renting it to 2 € / unit).
PROPOSED ACTIVITY:
10.30am. Arrival Montsonís and breakfast.
11.00. Bird activity.
13.30. End the activity.
13.30. Picnic lunch (brought by children) and free time.
14.45h. Departure to Montsonís.
15.00h. Guided tour of the castle Montsonís.
16.00. End of tour and return home.
- To monitor bird activity expert in ornithology.
- Guided tour of the castle Montsonís.
- Space for lunch service (WC).
You may also be interested: