Return
School activity: The evolution of the water until today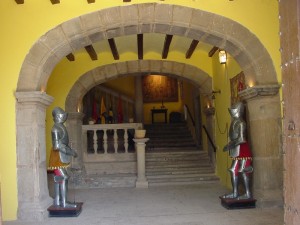 ref:1036
Prices
from 6,2€

The evolution of the water until today
This activity combines a visit to the Cultural Space Channel Urgell Mollerussa to tour the castle Montclar order to work the importance of water for human development.
The Cultural Space Channel Urgell is an interpretation center of the territory, which explains in an entertaining and enjoyable, and from the fourteenth century was a landmark upset water power to transform a barren wasteland in the barn Catalonia.
With guided tour of the Castle Montclar declared a National Historic Landmark, will continue the adventure knowing that it was the construction of the Canal d'Urgell, and specifically in this area: Montclar the tunnel, the longest in the world time (known as one of the largest engineering projects in Europe for its long-5km. underground-scale and human effort that represented when built - 6000 employees!.
With this activity we want children to understand that having just opened a tap water there was much human effort behind it is important to respect and care when not to waste it.
- Visit the Cultural Space of Urgell Canals
- Guided tour of the Château d'Urgell Montclar
You may also be interested: