Return
Stellar Weekend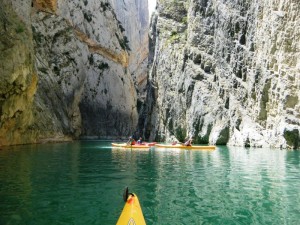 ref:7024
4-10

Prices
from 97,5€

Print gift
Exclusive opportunity to discover the Montsec Montrebei with all its splendor!
Stay two nights in a house for four person including:
- Cottage for four people two nights
(+
info)
- Montsec Astronomical Park
- Excursion by canoe Montrebei
Montrebei canoe excursion
In the Montsec mountains, the pre-Pyrenees of Lleida, making natural border between Catalonia and Aragon, Noguera Ribagorzana has created over the years one of the most privileged and wild landscapes of the country: The Gorge Montrebei.És the Catalonia only gorge which is still virgin without road, rail ... only a path carved into the rock that can spend caminant.Ara But this time we will know the gorge from the water! With the canoe and paddle in hand we enter the calm waters that separate the Montsec d'Ares (Catalonia) Montsec of Estall (Aragon).
Visit Montsec Astronomical Park
The Montsec Astronomical Park (PAM), is located in Montsec, between the regions of La Noguera and Pallars Jussà in the province of Lleida. The PAM consists of two main elements: the Observation Centre of the Universe (COU) and the Montsec Astronomical Observatory (OAdM).
You may also be interested: