Return
A NIGHT OF FEELINGS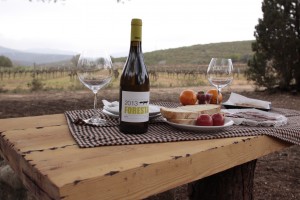 ref:6912
2-2

Prices
from 75,0€

Feel experiences, sensations and emotions
Hut in the vineyards is a unique project and a pioneer, who started walking with the idea to complement our activities in the vineyard, the winery and the intention to bring something different, participate of several enotourism experiences, discover new sensations and express emotions.
Surrounded by vineyards the Huts reveal a series of sensations, feeling nature and its aromas, enjoy the tranquility and relaxation, experience the silence and spend a night in a unique setting.
The huts of about 14m2 have a double bed, a table with chairs, a sink and a toilet dry. Have neither electricity nor running water, but LED lights illuminate the cabin and a bottle of water will allow the minimum personal cleansing.
Hammock and outdoor table allow you to enjoy the landscape of vineyards.
INCLUDES:
- The accommodation
- Breakfast
- Wine tasting in Coupage Vinoteca de Vilafranca
You may also be interested: