Return
CASA ANINA - Montsonís Medieval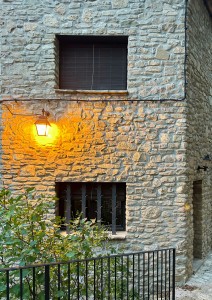 ref:5440
4-4









Location
Lleida Noguera - Lleida - Montsonis
Prices
from 13,0€

Ideal for relaxing in an unforgettable setting
PRICES (4 PEOPLE)
Weekend: 165,50 €
Stay 1 night: 95 €
Week HS: 475 €
Week LS: 390 €
HS: August and rest of the year
LS: May, june, july and september
ACTIVITIES:
• It's essential visiting the Montsonís Castle
• Castles Route of Lleida: complete it visiting the castles of Montclar, Pallargues, Florejacs, Vicfred, Arbeca and Mur
• Ornithological outings
• Space to whatch close wildlife (amphibians, birds...)
• Scenic routes in the area: Vilanova Meià, Alòs de Balaguer...
• Walks around Montsonís and visit the Monastery of Salgar and its caves
• Enjoy the markets and fairs of the area: Fira del Meló i Matança del Porc in Artesa de Segre, Fira del Torró in Agramunt, Fira de la Perdiu in Vilanova de Meià...
• Medieval Route in Balaguer
• Visit the Iberian remains in Antona
• Trekking to the Mu Gorge
Equipment:
Pets allowed, Heating, Kitchen, Fireplace, Washing machine, Home linen, TV, Wifi and VISA-Mastercard
Anina house is located in the medieval town of Montsonís, a village of pre-Pyrenees of Lleida under the Montsec massif, in the region of Noguera.
The house is located in the historic grounds of the Castle of Montsonís. It is ideal to relax while enjoying the warmth of the fireplace and the comforts of being on the ground floor. The entrance is by the street level and is distributed in a single plant. There are a dining room and a fully equipped kitchen with fireplace. They have microwave, oven and fridge. They can also have a television.
From the living room access there are two bedrooms. One has a double bed and in the other there are two beds. There is also a fully equipped bathroom.
• It is equipped with sheets and towels, blankets, heating, TV, microwave and oven. Firewood available
• Pets allowed
• Space wildlife nearby (amphibians, birds ...)
• Open all year
HUTL 000172
You may also be interested: