Return
REF. 1325 - Montseny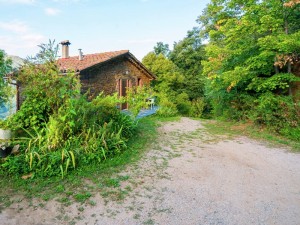 ref:1325
6-8











Location
Barcelona Vallès Oriental - Montseny
Prices
from 28,2€

Tranquility and nature in Montseny
PRICES (FROM 6 TO 8 PEOPLE)
Weekend: 450 €
Week: 950 €
Possibility of one night stay: 350 €
ACTIVITIES:
- Montseny Natural Park
- "Man" Hill
- Circuit of Catalonia in 30 minutes
- Ideal zone to looking for mushrooms
- Horseback riding
- Castles: Montsoriu, Hostalric, Monclús...
Equipment:
Barbecue, Heating, Kitchen, Garden, Fireplace, Pool, Washing machine, Dishwasher, Home linen, Terrace and Wifi
Ancient farmhouse, located in the heart of the Montseny Natural Park. Although the first written documentation found is dated in the sixteenth century, probably its origins date back to the Roman era because within its walls still can find vestiges of that era. There is a threshold of what was once the door of the cellar where you can watch a Templar cross, quite possibly of the order of the Knights of St. John, and others. This demonstrated the wide variety of people from different backgrounds and cultures that passed over time and which formed part of the ancient mystical Montseny.
Traditional livestock and forestry as a mediator of the twentieth century began operating as an inn for people passing through. Eventually becoming one of the first house of rural tourism created in Catalonia.
This independent accommodation is for six people, with the possibility of reaching 8 places. It has three bedrooms (two double and one quadruple with two double beds) and 2 bathrooms.
It is equipped with all services, kitchen fully equipped with utensils, fireplace, central heating, dishwasher, sheets and towels.
Community area with barbecues, large terrace views, fields for outdoor games and pool. The pool is shared with another accommodation of the property.
Pets allowed with previous request and always in low season.

PB-000060
You may also be interested: